From the ground we start with concrete blocks and pressure treated floor joists that are highly resistant to decay and pests. The walls are constructed with 2×4 framing lumber. The entire building is built using the same type of materials that are used in home construction today. Whether you order vinyl or wood siding, we use only premium grade siding on our "Classic" buildings such as "LP SmartSide", our premier siding with a 5/50 year warranty that comes from Louisiana Pacific, an industry leader in home construction materials.

To top it off we use Traditional Supreme 3 tab 25 year algae resistant shingles from Owens Corning, an industry leader in roofing.

---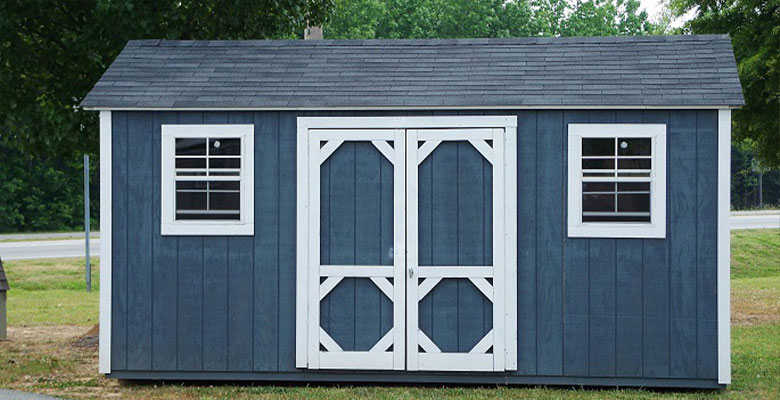 ---
If you want to customize your outdoor storage building and give it some classic style, you should consider purchasing a gable. What is a gable? It is an A-frame roof line that is similar to that of your house. This is a common solution that you have most likely seen your neighbors, friends and family members use at their house for gardening purposes, lawn care storage and other general storage uses. Gables are especially desirable to our customers living in subdivisions or neighborhoods because it adds an extra element of visually pleasing detail to your outdoor storage building. Purchasing a gable for your backyard is also something some homeowners do to add value to their dwelling as a whole. Gables offer a budget-friendly solution for practical and stylish upgrades to a homestead. If you are seeking a cost-effective way to upgrade your outdoor storage solution with options to customize, then a gable utility building is more than likely your best bet.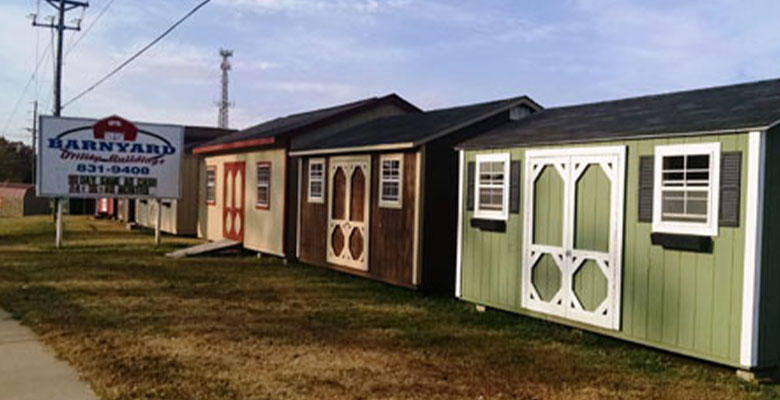 If you are searching for high-quality storage buildings, choose the trusted source for 20 years – Barnyard Utility Buildings. We can help solve your storage issues by offering a classic, predesigned mini barn that is ready to be delivered straight to your backyard.

Although we can customize mini barns to meet your specific storage building requirements, our classic floorplans are great places to start when it comes to creating an enclosed outdoor storage space, a playhouse for your kids, or even a home for your smaller animals like chickens and goats.

Our top-of-the-line mini barns range from 8' x 8' to 16' x 24' floorplans, and are unique because you can order an attic loft complete with stairs if you purchase the 16-foot wide structure. That means you can double the storage room for seasonal holiday decorations, sports gear, and camping equipment!Along with a wide range of floor sizes, you can also customize your mini barn by picking your desired siding, adding a porch, or adding a gable to your outdoor storage building.

---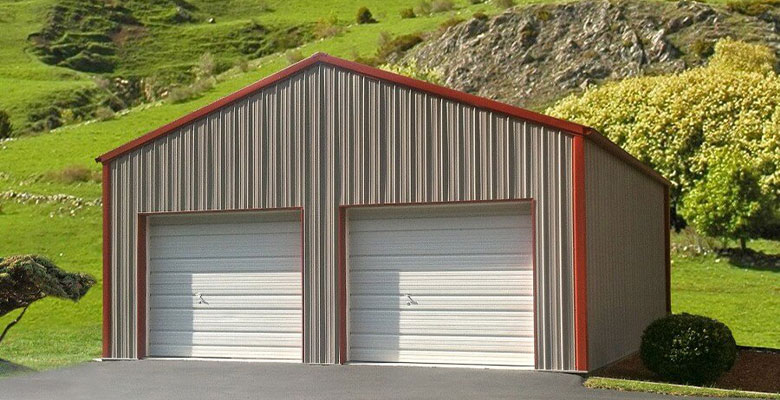 ---
Are you tired of leaving your automobiles, ATVs, boats, campers, and tractors outside where they are exposed to the elements? If you are looking to protect these high-dollar investments from inclement weather, Barnyard Utility Buildings has the outdoor storage building for you!

We offer our customers a wide variety of two-sided and four-sided metal storage buildings that can provide you with extra storage space for large items that would otherwise have to remain outdoors. Our metal storage buildings can even provide you with more storage space for firewood, gardening tools, sports equipment, and the like.

If you are in the market for a metal carport, barn, garage, utility building, or storage building in Charlotte, North Carolina or the surrounding areas, the Barnyard Utility Buildings team can help you find or design the perfect structure for your storage needs.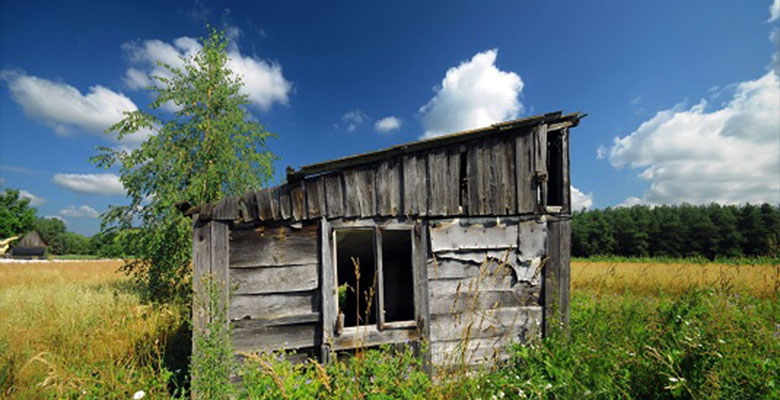 Do you already have a storage building that you need to have moved to a different location? If so, Barnyard Utility Buildings can load and haul your existing storage building(s)to a different area on your property, or to a new parcel of land or home miles down the road.

We are one of Carolina's best at relocating storage buildings, and we are able to move most storage structures up to 12 feet wide that are within a reasonable height range. Whether you have bought or built a new house, or you just want to shift your current storage building to the other side of your current property, Barnyard can easily relocate your structure.

Make room for the new outdoor storage options or simply clean up your property with Barnyard's building teardown and disposal services! Is there an old or unwanted storage building on your property that needs to be demolished and hauled away? The Barnyard Utility Buildings team can tear down existing storage buildings and other similar structures, and properly haul away and dispose of the debris. Give us a call or send us an email today to discuss tearing down and removing the remnants from your old storage building!

---
LET THE OUTDOOR STORAGE BUILDING EXPERTS AT BARNYARD UTILITY BUILDINGS HELP YOU FIND THE PERFECT SOLUTION
We can all relate to the feeling of not having enough storage space in our houses, attics, and garages. From lawn and garden equipment to cars and boats to seasonal holiday decorations that seem to pile up more and more each year, there never seems to be an adequate amount of extra storage room.

If you are ready to ditch the storage unit that you have on the other side of town and invest in an outdoor storage building at home or on your property for the extra items that no longer fit in your house or garage, choose the trusted source of the Carolinas for 20 years – Barnyard Utility Buildings!

Our business has been serving the Carolinas for upwards of twenty years, and offers our customers some of the highest quality storage buildings options. The team members at Barnyard Utility Buildings can help you find the perfect storage solution by showing you a wide range of prebuilt storage sheds that are ready for delivery to your home, or by creating a custom-made storage building that meets your exact specifications.

Whether you are looking for a mini barn, gable, storage shed, utility shed, or metal carport, Barnyard has the product just for you! Along with offering our customers high-quality storage buildings made from the same top-of-the-line materials that are used to construct houses, our team can also relocate or tear down existing storage structures on your property, and properly dispose of the remnants if necessary.

Please browse through our products and services below to begin your search for the perfect solution for your outdoor storage building needs.
"We just want to thank you and tell you what a pleasure it was to do business with you. We will certainly recommend Barnyard to our friends."

"Thank you again for treating us so fairly and professionally."

"Your company did an excellent job and your contractors were very professional."

"The men did a great job and had a good work ethic. Thank You."

"Your builder did a fantastic job and I am very pleased."

"We are very happy with our mini barn. It was a good value for the price and is exactly what we wanted."

"Your company is very professional and I will recommend you to my friends."

"I'm ecstatic! I would recommend your company anytime"

"I am very happy and the builder did an excellent job!"

"The contractor that you sent was great. He asked for our opinion and did a fantastic job cleaning up his mess."

"It has been a pleasure doing business with Barnyard. The guys did a great job. I wish that you could see it!"