A CLASSIC ARCHITECTURAL DETAIL THAT GIVES UNIQUE STYLE TO YOUR STORAGE BUILDING
Barnyard Utility buildings offers two types of "Classic" wood construction buildings, wooden gables and wooden mini barns. Our wood construction buildings feature a standard floor size ranging from 8×8 up to 16×24. With a solid foundation and sturdy, traditional construction, your structure from Barnyard Utility Buildings will last for years to come. You will have peace of mind knowing that all of our standard "Classic" wood construction buildings are built using a blueprint from a licensed engineer. Following the print, we use the materials and specifications suggested by the engineer. By taking that one step further and backing the "Classic" buildings with a complete 5 year warranty on workmanship plus various manufacturer's warranties, we are certain you will be more than pleased with the final product.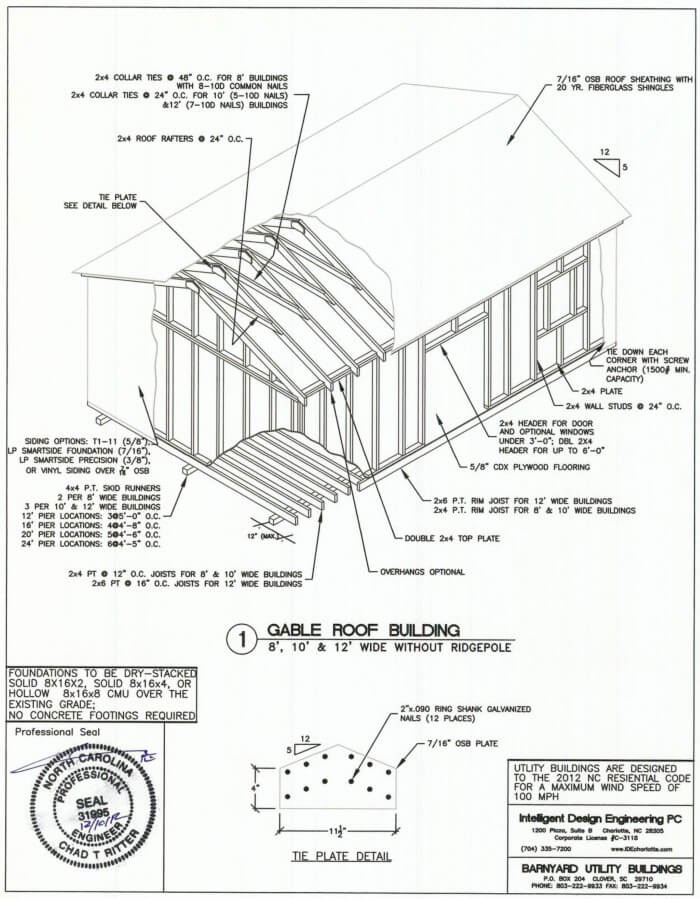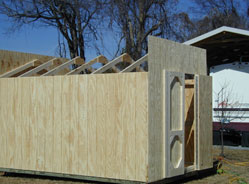 From the ground we start with concrete blocks and pressure treated floor joists that are highly resistant to decay and pests. The walls are constructed with 2×4 framing lumber. The entire building is built using the same type of materials that are used in home construction today. Whether you order vinyl or wood siding, we use only premium grade siding on our "Classic" buildings such as "LP SmartSide", our premier siding with a 5/50 year warranty that comes from Louisiana Pacific, an industry leader in home construction materials. To top it off we use Traditional Supreme 3 tab 25 year algae resistant shingles from Owens Corning, an industry leader in roofing.

Barnyard Utility Buildings also custom builds structures to your specifications. Feel free to stop by one of our locations and share your ideas with us. We really want to turn your ideas into a reality.