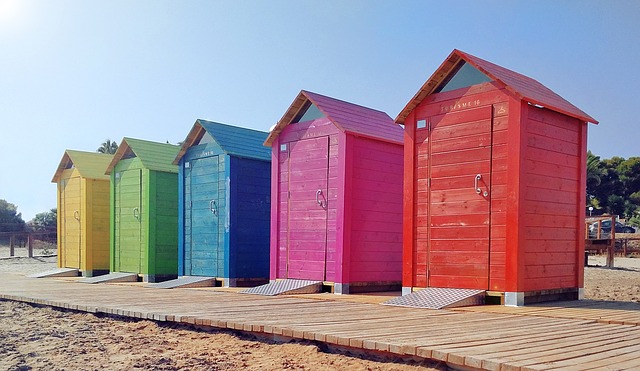 3 Popular Color Options for Your Shed
March 26, 2021
Chill and cozy nights: Backyard Bar shed becoming an outdoor bar
May 24, 2021
Wouldn't you love it if you had your own personal workspace outside? You could break free from the house, get away from distractions, and just work on projects. Maybe you'd finally like to make that kitchen table you've been putting off for some time, or you love to tinker with electronics and computer equipment. Well, whatever your fancy is, an outdoor shed is the perfect outdoor space to do exactly this.
If you already have an outdoor shed, there are several ways you can upgrade with these shed workshop ideas. Or, if you are looking around at different shed options for new constructions, you'll find many helpful design ideas here as well. This way, when summer rolls around (it'll be here before you know it), you'll have your outdoor shed workshop finished and ready to go.
Summertime Shed Workshop Ideas
Here are the top summer shed workshop ideas you can implement:
Wall Space
Workspace is at a premium in your shed, which means you need to do whatever you can to add in more square footage. The best way to do this is to add on new wall space storage. Instead of going straight for shelving units, you should consider hooks and other hanging options. This will allow you to place most of your tools (and other gear) on the wall, freeing up necessary floor space.
Ceiling Window
Having quality air circulation is important with whatever kind of workspace you have. Whether you're painting, working with wood, or soldering with metal, you need air circulation. Yes, having windows is important and will help with this, but one of the best ways to improve air circulation is to have a ceiling window or skylight. This will both bring in natural light throughout the day, but it allows you to easily open up the window and let out smoke or fumes.
If you already have a shed and there isn't a window, you will have other options for improving air movement, but if you're considering installing a new shed, this is a valuable addition you will want to consider.
Ceiling Fan
Perhaps installing a skylight isn't in the cards, but even if it is, a ceiling fan is an excellent addition to your workspace. It will help cool your working area, and it will keep the air moving, which not only will break up fumes, but it will also help anything dry faster. If you don't yet have electricity running into your workshop, now is a good time to look at doing that. Running electricity from your property isn't as difficult as it might sound, and then you won't constantly need to run inside to charge the cordless batteries. That quickly defeats the purpose of having an outdoor space.
Solar Energy
There are alternatives to having power run from the house. This would be a good time to consider solar energy. Solar paneling for something the size of your shed is rather affordable, and then you can have a dedicated power source. Whether you have the solar paneling fed directly into an isolated power bank, or you connect several batteries up to the power bank so power can constantly come in, it's a fantastic way to have power while not ever tapping into the home's power source. Plus, because you probably won't be inside your shed at all times of the day and night, you shouldn't have trouble generating power and storing it when needed.
Foldable Table
A work table is great. And yet, it can sometimes get in the way of what you want to do. Perhaps you need to work on something right on the floor, but the table takes up too much room. Do you want to clean off the table, pick it up, and move it out of the shed? What if there are things in the way? It's all a pain in the neck. That's why you should consider a foldable table. With a foldable table connected to the wall, you can easily flip it up into a working position when it's needed and then fold it down, so it is out of the way. It is a small feature to have but an especially helpful one.
Time To Insulate
Does your shed have insulation yet? If not, now is the time to begin looking at that as an option. Because if you don't have any insulation, you probably already know how hot it can become inside the shed during the summer months. It's basically a hot box, and you probably wouldn't want to spend more than a few minutes inside. With insulation, you will help cut down on the heat the shed is absorbing, which will then help reduce the temperature inside. Insulating a currently standing shed isn't difficult, and it also doesn't take up much space. Foam insulation sheets are thin, and then with an extra layer of plywood, you can close the insulation. This also allows you to install new walls with hooks or boarding that make it easier to hang tools.
Have Your Dream Shed Installed With The Help Of Barnyard Utility Buildings
Having a shed gives you all kinds of options for an outdoor space. If you are interested in converting your current shed (or a new shed) into a workplace, there are all kinds of ways you can upgrade, tweak, and improve upon the general look and feel of a regular shed. By taking advantage of these upgrades, you'll instantly have an outdoor space, so you dirty up your home or cause other messes around the family. And if you'd like help with the perfect installation of a brand-new shed that is constructed to fit your specific needs, now is the perfect time to contact the team at Barnyard Utility Buildings.
Whatever kind of space you have to work with or the requirements you're interested in, Barnyard Utility Buildings are your go-to professionals for all things outdoor workspace sheds.
Proudly serving customers across North and South Carolina including Waxhaw, NC, Matthews, NC, Charlotte, NC, Lake Wylie, SC, and beyond.