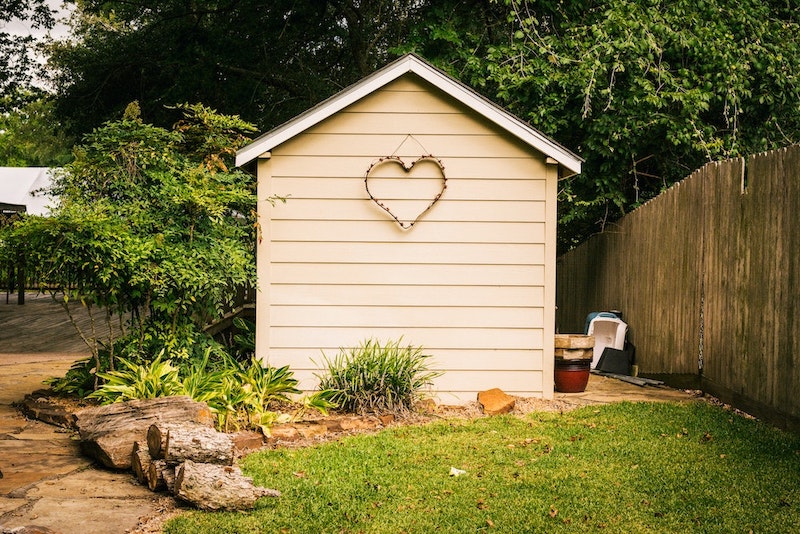 Top Tips for Shed Placement in Backyard
May 13, 2020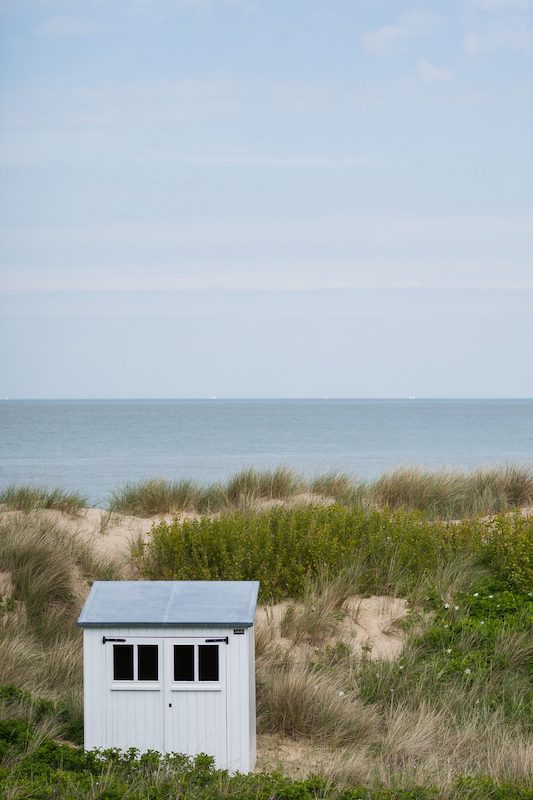 How to Decide Between a Metal Shed vs. a Wood Shed
July 5, 2020
Adding a shed to your backyard or anywhere else on your property is a fantastic way to instantly add new storage. From a place to store your tools to your own personal solitude away from all the noise inside the house, a shed is an excellent addition to any property. But what is the right storage shed size? There is no one answer for everyone as your storage needs are different from the next. However, here at Barnyard Utility Buildings we have some tips on how to determine this. So before you go out shopping for a storage shed, here is everything you need to help determine the right storage shed size for your property.
Tips On How To Choose The Right Storage Shed Size
Measure The Space You Have
The best way to begin shopping for a storage shed is to first know how much room you have to work with in the backyard. You'll want to select the area of your property where you can place the shed (check out our article on how to determine the best location in your property for a shed to learn more about this). With the location selected measure out how much space you have. This will give you a maximum storage shed size you can purchase. Of course, you don't have to max out the size, but it at least gives you some basic guidelines. After all, you don't want to purchase a 14 foot by 32 foot storage shed and find you over-purchased by a good 10 feet.
Beyond just the length and width though you'll also want to consider how much height you have to work with. Are there tree branches hanging over the top of the shed? Maybe you have power lines there as well? If there is anything above the shed you need to measure the height as well. You might also want to consider trimming the tree back if possible. Over time the extended branch will lead to debris falling on the tree, plus animals crawling on the roof, which may eventually cause some damage to the shed's roof. It isn't a must to trim back the tree, but keep it in mind.
Standard Shed Sizes
When shopping for a storage shed there are a handful of traditional storage shed sizes you can consider. These are great when you want something out-of-the-box ready and don't need as much fine tuning. Of course, you can always customize your shed to be any size, but in terms of what you can purchase without much fuss, there are several standard sizes to pick from.
The smallest shed is a 6 foot by 8 foot shed. This is fine for some basic tool storage and maybe some lawn gear, but outside of this you won't have much room. 8 x 10 and 8 x 12 are other smaller options that are available. In general, you'll find that most ready to go storage shed sizes are even numbered, although you will find some 9 x 12 and 9 x 16 sheds.
What Do You Want The Shed For?
The right amount of space will also depend on what you want to use it for. If it is just for lawn equipment you probably don't need a ton of space. Just enough room to place your lawn mower in storage as well as a few other lawn care items. If you have a push mower you won't need much room, and even if you upgrade to a driving mower these driving mowers don't take up much additional space either.
If you want to use it as a workshop or even a hobby house (like a she-shed), you'll want more space. Usually more space is better when it comes to this. The added space will make it easier to move around and get done what you need to get done. It's amazing how cramped a space can get once you start bringing in supplies. So, if a workshop design is your intention, go for the largest available space you have.
Additional Features
Some added features will play a role in the eventual size of the shed. Do you need a large door on the front? If you're going to be driving a lawnmower into the shed you'll need a wider door. When you need a wider door it may require you to increase the size of the shed, simply to accommodate the larger door. If you want windows you'll need a larger shed still (especially if you combine the larger door and windows).
Installing The Shed
If the shed is going to be prefabricated prior to installation you'll need a clear path to placing it. If you have a detached garage and you can easily drive back to the shed that will work perfectly. However, if not you'll need to consider the path to installing the shed. The actual path of installing your shed may impact the storage shed size more than any other factor. This is why if you're not sure how the shed is going to be installed you'll want to contact our team at Barnyard Utility Buildings. Here we will be able to help you determine what kind of space is needed to get your shed onto the property. You'd be amazed what kind of magic our staff can work in getting the shed to the right spot, but still, it is a good idea to give us a call and find out for sure what works and what doesn't.
Help Finding The Right Shed
Here at Barnyard Utility Buildings we have all kinds of shed options for you to choose from. Whether you want a smaller, traditional shed, that is four sides, and a door or you want something with windows that can be insulated with electricity, we have you covered there as well. And even with these tips and suggestions you're not fully sure what kind of storage shed size is right for you, we will help you determine this and assist with any other questions you might have. All you need to do is give us a call or email us at Barnyard Utility Buildings.
Proudly serving customers across North and South Carolina including Kannapolis, NC, Waxhaw, NC, Greer, SC, Clover, SC, and beyond.