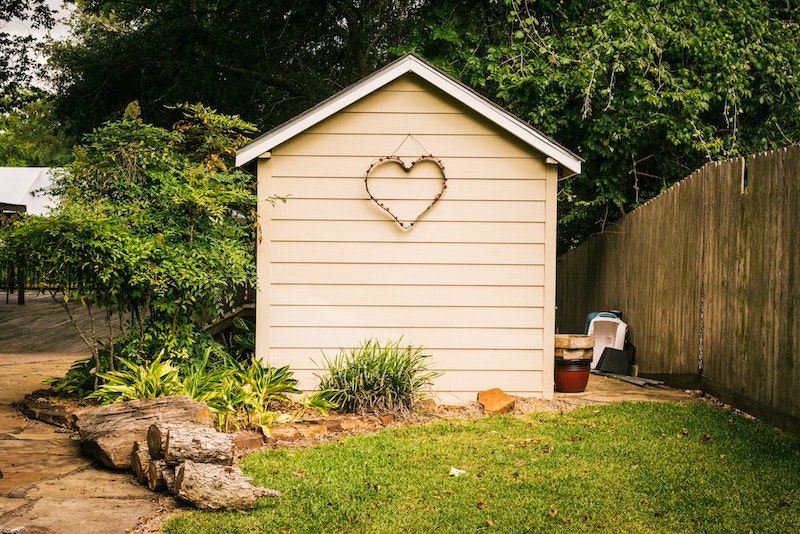 6 Great Benefits of Storage Sheds You Can't Ignore
November 4, 2020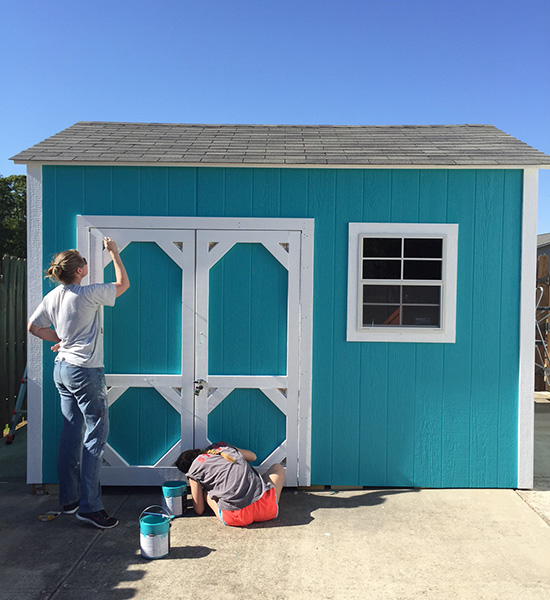 How to Turn Your Shed Into A Perfect Guest House
January 21, 2021
Would it surprise you to know that many people are turning their sheds into one-of-a-kind vacation spots? That's right! With the right changes, you can turn your shed into what some are now calling a "shedcation," allowing you to get away from your home to enjoy the holidays without actually going too far.
With that in mind, building a "shedcation" can be a great option if you want to become an Airbnb host. It is a great way to make extra money, especially during the holidays. Here are some excellent ideas you can apply when transforming your shed into a fantastic destination for your Airbnb guests.
This blog is meant for educational and inspirational purposes only. Every shed is unique and will come with its own specifications.
1. Provide power
Unless your guests are traveling with zero devices, chances are they will have various electronics with them. They will have phones they want to charge and perhaps laptops to work on. As such, they will need electricity during their stay, so be mindful about that.
A great way to provide power without it eating up your energy bill is to install solar panels. On top of ensuring your guests get the power that they need, installing solar panels can also allow you to make various improvements to the shed and your home.
2. Set up a kitchen
This is not exactly a must-have, but those who love to cook for themselves will surely appreciate it. You cannot go wrong providing a kitchen in the shed. It will allow you to either cook for your guests or let them cook whenever they feel like it.
Also, installing a mini-fridge along with other amenities, like a coffee machine, can significantly add to your guests' experience, allowing your Airbnb "shedcation" to be rated much higher and bring even more guests to your door.
3. Install a bathroom
Your guests will need a bathroom to shower and do their business in. However, there are various types of bathrooms, and different people who have built "shedcations" have tried different methods. Some people have installed showers and toilets with access to hot water, while others offer portable toilets.
The kind of bathroom you want to install will be up to you. It all depends on what kind of experience you want to bring to your guests!
4. Implement heating
You will want heating set up in the shed for the colder months of the year. This is to ensure your guests stay warm and comfortable even in the winter. You can install insulation to keep more heat inside the shed and then supplement that with heating devices, such as electric radiators, underfloor heaters, and so on.
If you want something a little more traditional, a log burner will also suffice. In fact, a log burner offers a great and unique experience, especially if you want to offer a camp-like experience.
Conclusion
Whatever you decide to do with your shed to turn it into an Airbnb "shedcation" dream, it is all up to you. Besides the tips we have shared above, you can also do plenty of other things. For example, you can create a fire pit or dedicate an area for BBQs. Whatever you do, it will all add to your guests' experience, making their stay memorable and encouraging them to come back the next time.
Barnyard Utility specializes in the construction of utility buildings in Charlotte, NC, including mini barns, wood construction buildings, and more. If you are looking to build a "shedcation" area, contact us today!
Proudly serving customers across North and South Carolina including Monroe, NC, Concord, NC, Chester, SC, Lake Wylie, SC, and beyond.